Skinny Food Co - Barista Zero Coffee Creamer 425ml
€4.99
Brand: Skinny Food Co
Product Code:

Skinny-coffee

Availability:

In Stock

Ex Tax:

€4.99
New Skinny Food Co Barista Zero Calorie Creamer.
The new Skinny Barista Creamers are non-dairy which can be enjoyed in coffee, tea, smoothies, porridge, desserts and other drinks. It's a great way to add a milk alternative which also includes flavourings and is sweetened so there's no need to add any sugar to what you are using this with.
Just simply add as much as you desire to make the perfect drink you are using it with.
Available in 2 delicious flavours; Vanilla and Hazelnut.
Benefits of The Skinny Food Co Non Dairy Creamer:

- Vegan
- Dairy Free
- Gluten Free
- Great Milk Substitute
- Fat Free
- 0 Sugar
- 0 Calories
- Cruelty Free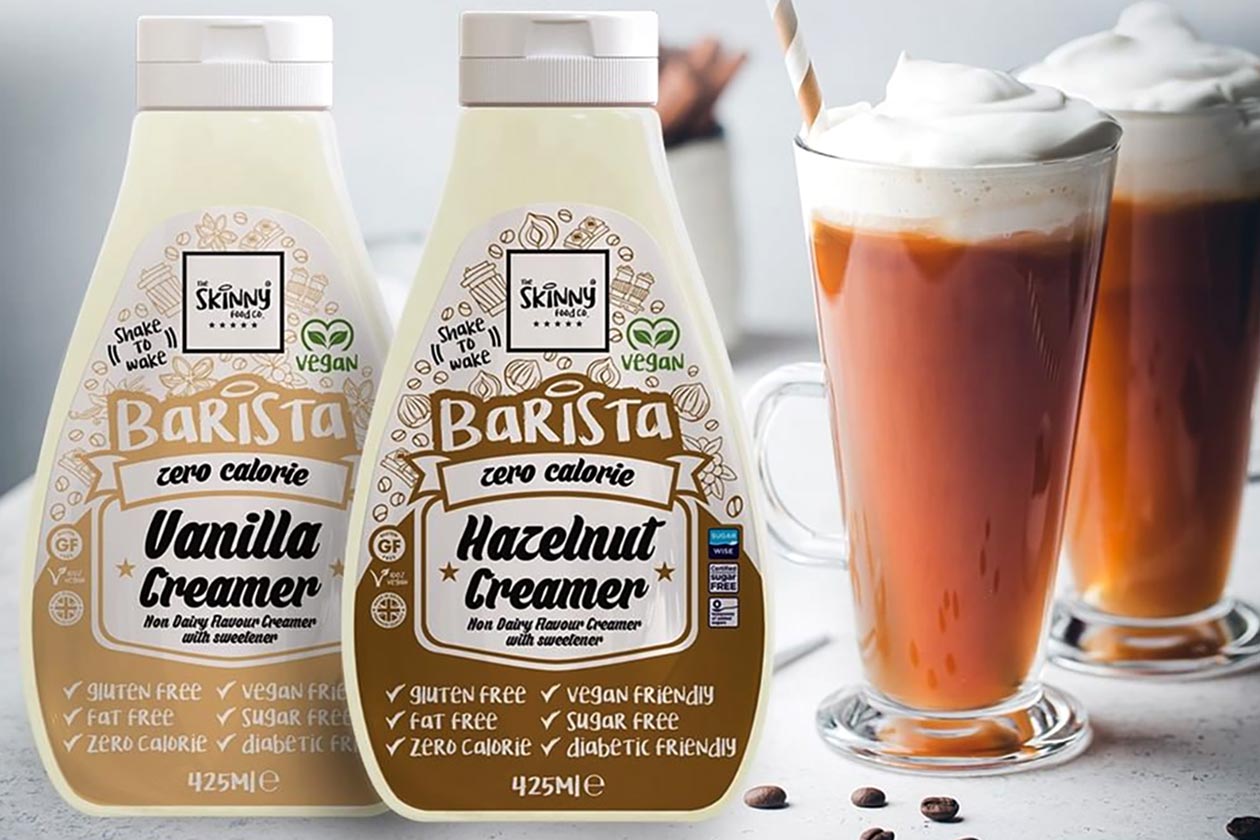 Nutritional Information (Per 100ml)
Energy 4kcal
Fat 0g
Carbs 0g
of which sugars 0g
Protein 0g
Salt 0g
Ingredients: Water, Thickeners (Citrus Fibre, Xanthan Gum), Flavouring, Salt, Acid (Citric Acid), Sweetener (Sucralose), Preservatives (Potassium Sorbate, Sodium Benzoate), Colour (Titanium Dioxide, Carotene).